Convenient Van Rental Options
Since 2006, EZ Rent A Van has been providing convenient van rental options for groups throughout the San Diego region. Whether you are visiting the area for a special occasion or hitting the road on a group excursion, our well-serviced fleet will get you and your companions to your destination in maximum comfort. Contact us today at (760) 846-6223 for a free quote or to reserve your next rental.
We Make Renting a Van Easy
By specializing in passenger van rentals, we take the hassle out of traveling with a group. Our minivan rentals are perfect for families and friends looking for a way to make the most of their beach vacations, for example, while sports teams and church groups appreciate the extra elbow room our sprinter vans, 12-passenger vans and 15-passenger vans provide. And renting a cargo van can simplify things when you're hauling lots of equipment, luggage, or supplies.
Customer service is a top priority at EZ Rent A Van, which we demonstrate every day through our 24/7 office hours and rental policies. We have car seats available for the youngest members of your entourage, and we allow as many as three drivers per vehicle so one person doesn't get stuck behind the wheel. We'll even give you a discount if you pay for your rental when you make a reservation.
We know we're doing something right, since so much of our business comes from repeat customers. Now we're gathering reviews so they can share their stories.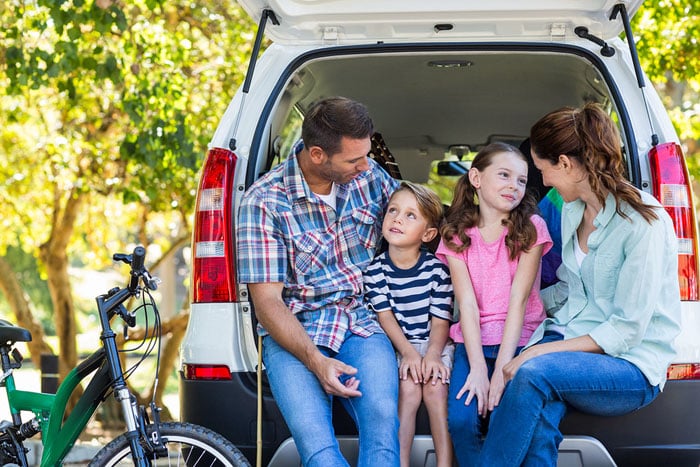 Convenient Pickup and Drop-off
Travel can be draining, which is why we go the extra mile. We offer delivery of all our vans, typically meeting customers in parking lots at the airport or local train stations to make sure they get on the road as quickly as possible. Other pickup and drop-off sites are also available upon request.
Headed to Mexico on a mission trip or to Las Vegas for a pre-wedding bash? We can identify the right van rental to meet your needs. With locations throughout San Diego County, including Carlsbad and Oceanside, EZ Rent A Van is the only stop you need to make on the way to adventure. Call us today at (760) 846-6223 to book your van.